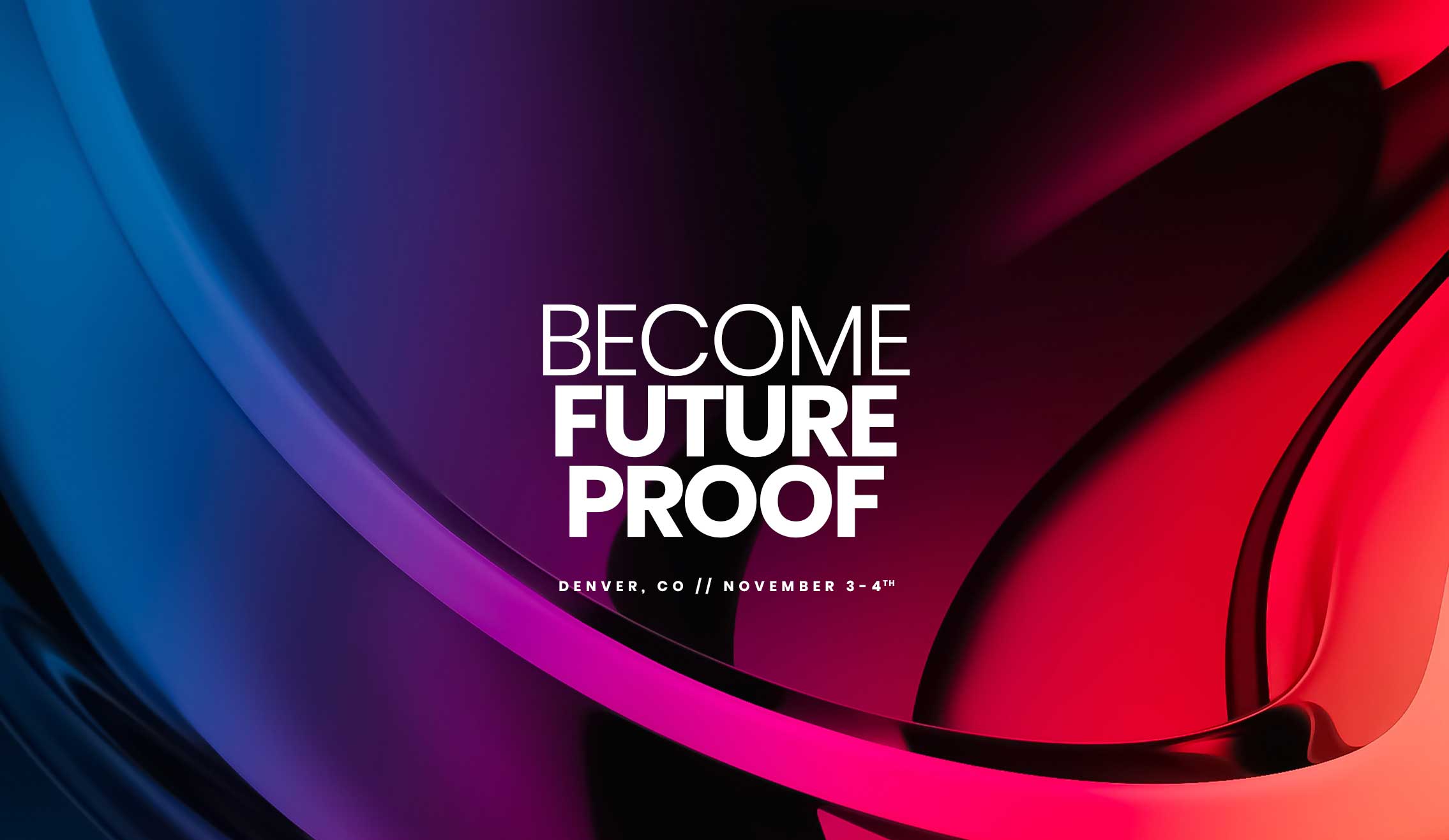 Embrace Change & Unleash Your Potential
The key to unlocking your pure potential is understanding the future, embracing change with grace, and identifying the actions needed for you to excel—personally and professionally, emotionally and spiritually, physically and mentally.
Join the NABA community at FUTURE PROOF as we unveil the secrets to liberating yourself from struggle and embracing a future with forward-thinking fearlessness and flexibility. Discover your transformation at Future Proof—where limitless possibilities await.

Liberate Your Future
In the age of rapid technological advancement, harnessing the potential of technology and AI is essential for staying ahead of the curve. To thrive you must unlearn old trends, relearn new possibilities, and be fully open to a new tomorrow. Keynote Speaker, John Sanei, an expert in future forecasting, presents his research-based insights about embracing change and leveraging cutting-edge tools to gain an edge in your career, business, and personal life. 
with John Sanei

Discover Your Life's Calling
In our fast-paced world, feeling stuck, lacking purpose, and facing uncertainty are challenges that all can relate to. Whether you're a recent graduate, a mid-career professional, or seeking a fresh start, these emotions can halt you in your tracks. Meet Robyn O'Brien, featured on Forbes Impact 50 List, a TEDx speaker with a global reach and a food policy advisor at various levels, Robyn firmly believes that we can change the ending of our stories, even if we can't alter the beginning. At Future Proof, she'll share practical solutions to help you navigate through these challenges and more.
with Robyn O'Brien

Monetize Your Future
Discover the power of investing in knowledge and education – a priceless treasure that unlocks boundless opportunities. The eLearning Market, set to reach $1 TRILLION by 2028, presents the opportunity for you to monetize your future as a course creator or earn a lifetime override by referring others. With a diverse and ever-growing course catalog, there's something for everyone. Seize this moment to shape your destiny, inspire others, and embark on a transformative journey of growth and prosperity. The possibilities are limitless, and the future is waiting for you to embrace them. 
with Austin Tice

Overcome & Embrace Fears
Fear can be a major barrier to growth and success. Our panel of speakers will address different types of fears, including personal and emotional ones like self-image, self-worth, imposter syndrome, and financial worries. Learn effective strategies to conquer these fears and unleash the fearless version of yourself.
With Mariel Hemingway

Adapt & Thrive in a Toxic World
Our world is constantly evolving, and adaptation is the key to thriving. Future Proof will equip you with the mindset and skills needed to thrive in a dynamic environment. Embrace change with confidence as we explore ways to stay ahead of the curve and seize emerging opportunities.
with Dr. Chris Shade
Unlock Your Future Potential
From emotional and spiritual growth to physical and mental empowerment, these inspiring thought leaders will equip you with the tools and insights needed to embrace your limitless capabilities. Get ready to step into a future filled with boundless opportunities and unleash the very best version of yourself.








An After Party For The Ages
Over the last several months, TikTok and Instagram have been buzzing with excitement over BYNX's mashups. And now you get to hear him live at the NABA After Party.
Space is LIMITED, get your tickets and prepare for a magical closeout to an unforgettable and empowering weekend ✨
With bynx


Naba
Don't let uncertainty and fear hinder your path to a brighter future. Future Proof yourself with the essential tools, knowledge, and confidence to step into the life you've always dreamt of.
Grab your Future Proof ticket today and enjoy: 
Event Access
Naba Branded Shirt & Swag
After Party Access with Headliner BYNX
Exclusive Room Rate
Join our live studio audience on November 4th for a transformational event shaping your destiny. Secure your spot now and become Future Proof ✨